Helambu Trekking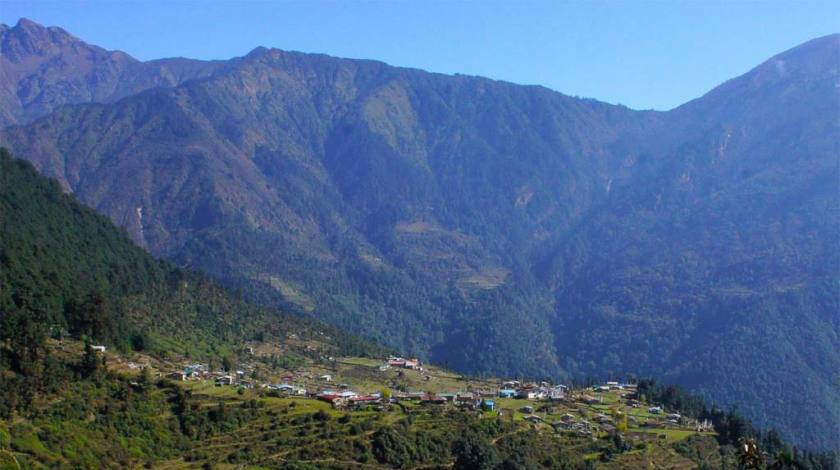 There was a village watercolor society and they'd come and paint in my field. I watched them from the window, the way they would struggle this way and that to find the perfect moment. God has made every angle on that beautiful, and I felt that tremendously.
— Nicolas Roeg
Trip Facts
Trip Code AN- M031

Trip Length 10 Days

Route Difficulty Level B

Group Size Min 1 to 8

Min Altitude 1460m / 4790 ft

Max Altitude 3690m / 12106 ft

Route Style Local Teahouse

Mode Drive In Drive Out
---
About Trip
Helambu Trekking is one of best trekking route to explore the beautiful landscapes, vegetation and authentic Tamang and Sherpa village along with the majestic view of Langtang range. It is one of the short treks with a quick access from Kathmandu Valley, and best suited for beginners. 
Helambu Trek is relatively easy route as the maximum elevation reach up to 3650m and mostly renowned as cultural trek. Comparatively less popular than other trekking routes of Langtang region, Helambu region is a wonderful week adventure to understand the local lifestyle of the mountain people who are living in isolation for a long time and still practicing old living style. "Yolmo" tribe, similar to Sherpa people are found in this region along with Sherpa and Tamang settlements. Helambu region is culturally rich and one of the intact regions of Nepal. 
The major attractions of the trip are the ancient Buddhist monasteries, typical Nepalese village and pleasant walk through lush dense rhododendron & oak forest along with a spectacular view of Langtang (7245m), Dorje Lakpa (6990m), Ganesh Himal (7405m), Yala Peak, Naya Kanga, Mt. Gangchenpo and Tibetan range.
Trekking to Helambu begins with a swift one hour to Sundarijal and walk through the beautiful forest and small villages of Shivapuri National Park and then cross Chisapani to enter Langtang National Park. Most of the trails are jungle walk and lower passes offering a view of mountains. Throughout the trail, we pass through few interesting places like Thadepati viewpoint, beautiful Melamchi, and Tarkeghyang village gathering the experience of remote traveling and exploring the rich culture, ancient monasteries and people who aren't connected with the modern world yet. We continue our trek to the nearest bus station of Sermanthang village and take a drive back to Kathmandu.
---
Highlights
Beautiful Helambu village
Old Buddhist gompas and monasteries
Excellent sunrise and sunset point with range of mountains
Typical lifestyle of Hyolmo and Sherpa people
Chance to encounter endangered species like Red Panda
Mixed ethnic groups and green lush vegetation
Fine walk through beautiful Sherpa villages and communities
---
Outline Itinerary
Day 01:Arrival in Kathmandu : Picked Up from the airport and transfer to the Hotel
Day 02:Free Day in Kathmandu
Day 03:Drive from Kathmandu to Sundarijal and trek to Chisapani (2215m/7267 ft)
Day 04:Trek from Chisapani to Kutumsang (2470m / 8104 ft)
Day 05:Trek from Kutumsang to Thadepati (3690m/ 12106 ft)
Day 06:Trek from Thadepati to Tarkeghyang (2600m/ 8530 ft)
Day 07:Trek from Tarkeghyang to Sermanthang (4470m/14665 ft)
Day 08:Drive from Sermanthang to Kathmandu and transfer to Hotel
Day 09:Free Day in Kathmandu (Contingency Day)
Day 10:Final Departure | Other Travel Plan
---
Included in the Cost
One Experience Leader Guide, Necessary Porter (1 per 2 trekkers) and Assistant Guide as per group size
All of the wages, expenses and insurance of Nepalese Crew Members
6 Breakfast, 6 Dinner, 6 Lunch with seasonal fruits and hot drinks
Twin Shared Best Suited Local Teahouse Accommodation during trekking
All necessary National Park/Conservation Area Permit
Four nights Standard Accommodation in Kathmandu (Twin Sharing)
Kathmandu – Sundarijal and Sermanthang – Kathmandu transfer in Local Bus/Jeep (1 to 3 travelers) and transfer in Private Vehicle (4 to 8 travelers)
Complimentary Airport Arrival and Departure Transfers 
Complimentary Sleeping Bag and Down Jacket (return after use)
Optional: Half Day Walking Tour
Our Duffel Bag, Trip Map and Adventure Certificate 
Comprehensive Equipped First Aid Medical Kit (to check with AMS)
Farewell Nepalese Cultural Dinner
All applicable fees, local and government taxes
Not Included in the Cost
Nepal Visa Fee and International Airfare
Other Trekking Expenses like Drinking Water, Soft & Hard Drinks, Juice, Phone Calls, Internet Use, Battery Charging, Laundry, Hot Shower, Donation, Additional Porter etc
Personal Trekking Gears and Equipments
Any Kinds of Health or Travel Insurance (It is mandatory to reduce the possible expense in case of emergency evacuation)
Extra night accommodation in Kathmandu/Pokhara due any reason like early arrival or late departure than scheduled itinerary (also in case of early arrival from trekking)
Cost arises due to obstruction and delays in the program itinerary due to weather problems,
Tipping to Crew Members (Expected)
Any other expenses or activities besides "Service Provided"
Detail Itinerary
Day 1Arrival in Kathmandu : Picked Up from the airport and transfer to the Hotel Drive: 30 minutes | Accommodation: Hotel | Meals: Welcome Dinner
Day 2Free Day in Kathmandu Optional: Join our free walking tours – starts at 10am – Walk to Monkey Temple – Visit National Museum – Kathmandu Durbar Square – finish before 4pm
Walk: 1.5 hours | Accommodation: Hotel | Meals: Breakfast

Day 3Drive from Kathmandu to Sundarijal and trek to Chisapani (2215m/7267 ft)Drive:1 hour | Walk: 5 – 6 hrs | Accommodation: Local Teahouse | Meals: B, L, D

Day 4Trek from Chisapani to Kutumsang (2470m / 8104 ft)Walk: 6 – 7 hrs | Accommodation: Local Teahouse | Meals: B, L, D

Day 5Trek from Kutumsang to Thadepati (3690m/ 12106 ft)Walk: 6 – 7 hrs | Accommodation: Local Teahouse | Meals: B, L, D
Day 6Trek from Thadepati to Tarkeghyang (2600m/ 8530 ft)Walk: 5 – 6 hrs | Accommodation: Local Teahouse | Meals: B, L, D
Day 7Trek from Tarkeghyang to Sermanthang (4470m/14665 ft)Walk: 3 – 4 hrs | Accommodation: Local Teahouse | Meals: B, L, D

Day 8Drive from Sermanthang to Kathmandu and transfer to HotelDrive: 3 – 4 hrs | Accommodation: Hotel | Meals: B, L, D

Day 9Free Day in Kathmandu (Contingency Day)Accommodation: Hotel | Meals: Breakfast

Day 10Final Departure | Other Travel Plan
Read Reviews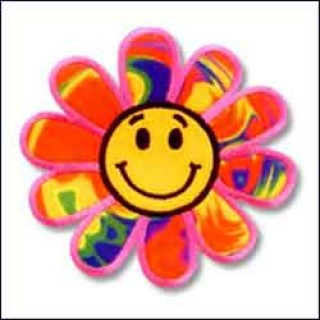 Rating:
This was amazing trekking. Milan is very helpful, friendly and amazing person. From the beginning he gave me so many details as possible. As i am beginner, everything was helpful for me - from details of trekking through payment until the last day of my trip in Kathmandu. My guider Om, is the same person as Milan. I was/ i am happy, that he was my guider. He is also patience person and really helpful and positive person. He pushed me to my limits with positive smile and mood. Really amazing experience in my life with these great people. I missed them and i loved them. Good luck guys :) !!!!!!
Lenka Danekova, Slovakia (Slovak Republic)
FREE WALKING TOUR: This is an optional walking adventure on the outskirts of Thamel area, which will surprisingly take you to popular Buddhist shrine – Monkey Temple (original name Swayambunath Stupa) and Kathmandu Durbar Square (House of Virgin Living Goddess) after a quick peek at the National Museum. It is around 6km walk, takes 1.5 hrs walk starting and ending from/to Thamel. It is a guided tour; however the entrance fees to these heritage sites must be pay by travelers themselves. [Monkey Temple – Rs 200, Kathmandu Durbar Square – Rs 1000, National Museum – Rs 150]. We start at 10am in the morning (after breakfast) and finish before 4pm (time can vary).
SAFETY CONCERN: Your safety is our top concern while organizing outdoor and adventure plans. Our leaders and crew members are experienced professionals who will make sure that the trip is safely in course. We truly understand the need of information flow and risk management to provide the best experience. Our trekking arrangement includes the proper clothing, supplies of equipment and gears, high altitude prevention measures and remedies to provide the carefree adventure in the Himalayas.
STANDARD TRIP:  Standard itinerary and route plans are typically designed considering the necessary number of days to complete the trek for average fit travelers and level of altitude gain on the trek (and multiple other factors) which can be modified as per the interest, time, experience and budget plan of travelers. On the given adventure plan, we have included the most important items necessary for the trip and the cost for it and quoted to provide a general idea of the cost of the trip with minimum number of days required to complete the trip.

CUSTOMIZE TRIP: We can organize a trip to every style and provide our service as required by the travelers. There are few items like leader, permits etc, which are mandatory to provide from the agency whereas there are also several alternatives to design the trip as suited. Any customization of the standard itinerary will change the trip price accordingly. We always like to hear what you have to say. We are always happy to assist your valuable travel holidays in your manner with the best information that suits your way of traveling.
ACCOMMODATION IN KATHMANDU
We need to have 4 nights' accommodation in Kathmandu (before and after the trip) for preparation, rest, and contingency. We provide twin sharing room at Hotel Nepalaya on BB Plan for your trip. If you choose to book your own accommodation in Kathmandu, 60 USD per person is discounted from trip price.  
If you prefer to select your own accommodation, then you are free to do so and find a place suitable to your interest. Alternatively, you can suggest a name, and we shall book that place for you.
GROUP SIZE: All of our adventure trips are accompanied by specialized local leaders, guides, porters and assistant guides (as required) who will always ensure your safety and comfort at every part of the journey. We found that the group size of 8 is the optimal size to run these trips, however we can organize a trip plan for any group size upon the request.
Group of More than 8:  We also have a good experience of handling big groups of volunteers, employees, students, and able to organize a trip plan upon request. Please kindly submit your group size information, and we will garnish a proper trip plan and price for you.
It is your travel plan; you can choose what you want to do, of course with a lot of information first. Feel free to submit and share your travel ideas, and we shall get back to you with more thoughts in no time.