Kathmandu Day Tour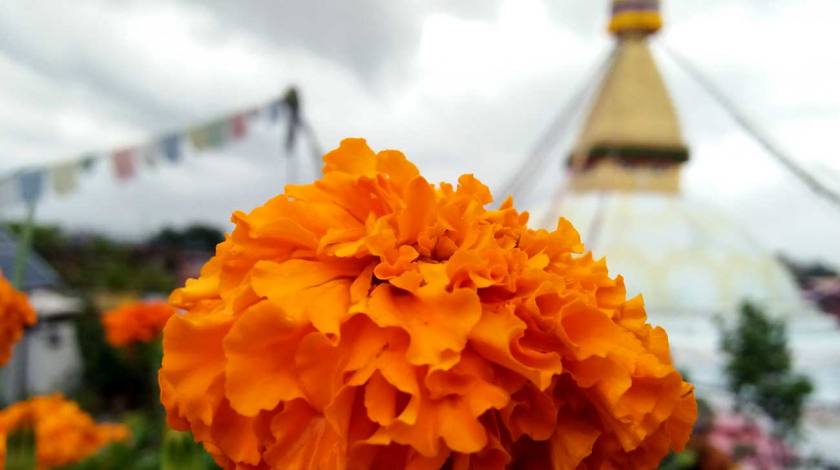 Our happiest moments as tourists always seem to come when we stumble upon one thing while in pursuit of something else.
— Richard Ernst
Trip Facts
Trip Code AN – N047

Trip Length 1 Day

Route Difficulty NA

Group Size Min 1 to 16

Max Altitude 1400m/4593ft

Mode Private Vehicle
---
About Trip
Spend a day to encounter the beautiful collection of artifacts telling about the history of Nepal
Kathmandu — capital and biggest city of Nepal is also popular as "City of Temples" because of its rich and unique cultural and traditional heritage and monuments.
There is the long history of several dynasties and Kings ruled over the various parts of the country in different times residing on their fancy Durbars (Palace) wandering in garden or ponds with their beautiful consorts. There are also many tales and stories based on the various religious books, Vedas or Puranas which bind the history of the country with the beliefs and present time practice of the people.
Kathmandu Single Day Tours are guided heritage sightseeing tour to explore mystery and wonders of the valley and to understand the sociocultural beliefs and practice of local people. Kathmandu Valley was listed in United Nation World Heritage Site List in 1979. She boasts seven prominent cultural and historic monuments in a radius of 15km and these are the places often crowded with tourists.
Swayambunath Stupa — also popular as "Monkey Temple", this Buddhist Stupa is situated at the top-hill offers peaceful walk and a good view of Kathmandu Valley. Several legends associate origin of Swayambunath Stupa back in time when Kathmandu Valley was a lake, around 2500 years ago however the present day stupa was a built-in 14th century.
Boudhanath Stupa — also popular as "Little Tibet", used to be a resting point in early days for pilgrims and traders of Nepal-Tibet and present-day hub of Buddhist Gompas and monasteries spreading the teachings of Buddha. It is the largest spherical stupas in Nepal and largest single chortens in the world. Boudhanath means "The Lord of Wisdom"
Pashupatinath Temple — also known as "Temple of Animals" is devoted to Lord Shiva and considered one of the holiest temples for Hindus attracting thousands of pilgrims and devotees each year and especially during Maha Shivaratri Festival.
Durbar Squares — represent the "royal seats" until the unification of several independent kingdoms of Nepal into a single nation in a 18th century. There are three major Durbar Square i.e. Kathmandu, Patan and Bhaktapur supplying best sights of metal, wood and stone artifacts running in temples and monuments with history museum to tell the history. Kathmandu Durbar Square attracts a bunch of locals and tourists to catch a glimpse of "Living Goddess – Kumari" from the balcony of her house on the premises.
Thamel — a hub for travelers to Nepal and has been destination since past four decades. It is a small area with narrow streets and mostly crowded with small shops, trekking and mountaineering gear shops, music DVDs and digital stores, handicrafts and souvenirs shops, tour operator and travel agencies, budget hotels to a classy boutique 4-star hotel, multi-cuisine restaurants, money exchange counters and most of all, high energy.
Ason and Indra Chowk Market — are a local market for local people which lies in between tourist hub "Thamel" and popular "Kathmandu Durbar Square".  It is one of the busiest areas of Kathmandu for local shopping of daily items.
---
Highlights
Historic temples and ancient art & architecture
Hindu Shrine Pashupatinath and Changunarayan Temple, Buddhist Shrine Boudhanath Stupa and Swayambunath Stupa
Once separate kingdom's royal palace area and present time Kathmandu Durbar Square, Patan Durbar Square and Bhaktapur Durbar Square
Thamel — Tourist Hub of Kathmandu 
Local Market of Ason and Indra Chowk 
---
Outline Itinerary
Day 01:Kathmandu Valley Sightseeing and transfer to Hotel
---
Included in the Cost
Lunch for the day 
Experienced and Well Trained Government License Holder Tour Guide
Private Vehicle are used for sightseeing and hotel transfer
All applicable fees, local taxes and government taxes
Not Included in the Cost
Visa and Entrance Fee
Meals and Drinks
Personal Expenses
Travel Insurance
Other Activities
Detail Itinerary
Day 1Kathmandu Valley Sightseeing and transfer to Hotel Drive: 3-4 hrs | Accommodation: Hotel | Meals: Lunch
Room to Customize
There is always a room for customization of the given standard itinerary if it does not meet your way of interest and then please pass your opinion. You may want to stay in Kathmandu by yourself or maybe do sightseeing around by yourself; we will give you more information to do it by yourself if you ask us.
We always like to hear what you have to say. We are always happy to assist your valuable travel holidays in your manner with the best information that suits your way of traveling. It is your travel plan; you can choose what you want to do, of course with a lot of information first. Feel free to submit and share your travel ideas and we shall get back to you with more thoughts in no time.
Group Size
We, ourselves feel that the group size of maximum 16 pax is an ideal size to run the trip. However, we have also arranged the plan for large students groups, employee groups and able to organize such trip for groups upon request. All of our trekking plans are accompanied by specialized local leaders, guides, porters and assistant guides (as required) who will always ensure your safety and comfort at every part of the journey.