17 Inspirational Travel Quotes of All Times
First Publish: 21 Jul, 2017
Last Updated: 21 Jul, 2017
Travel
Travel becomes hectic and frustrating endeavor every now and then.
Finally, you got limited time to travel and your flight gets delayed after waiting for sixteen hours in transit and when you finally reach your destination, it is raining. Oh no! But what can you do. Nothing!
The best thing of travelling is that it never works as perfect plan because travel itself is perfect in its own way. And yet, you are looking for some adventure, don't forget every minutes of your journey is providing you something you have never experience and it is not happening the same way again like it happened now.
Travel comprises of excitement and frustration. And those who understand travelling well; they have a trick to make it all exciting, no matter what.
Find some of the inspiration travel quotes (popular and anonymous) which might boost up your spirit of travelling and make you journey all exciting to live and tell.
Travel For Your Sake!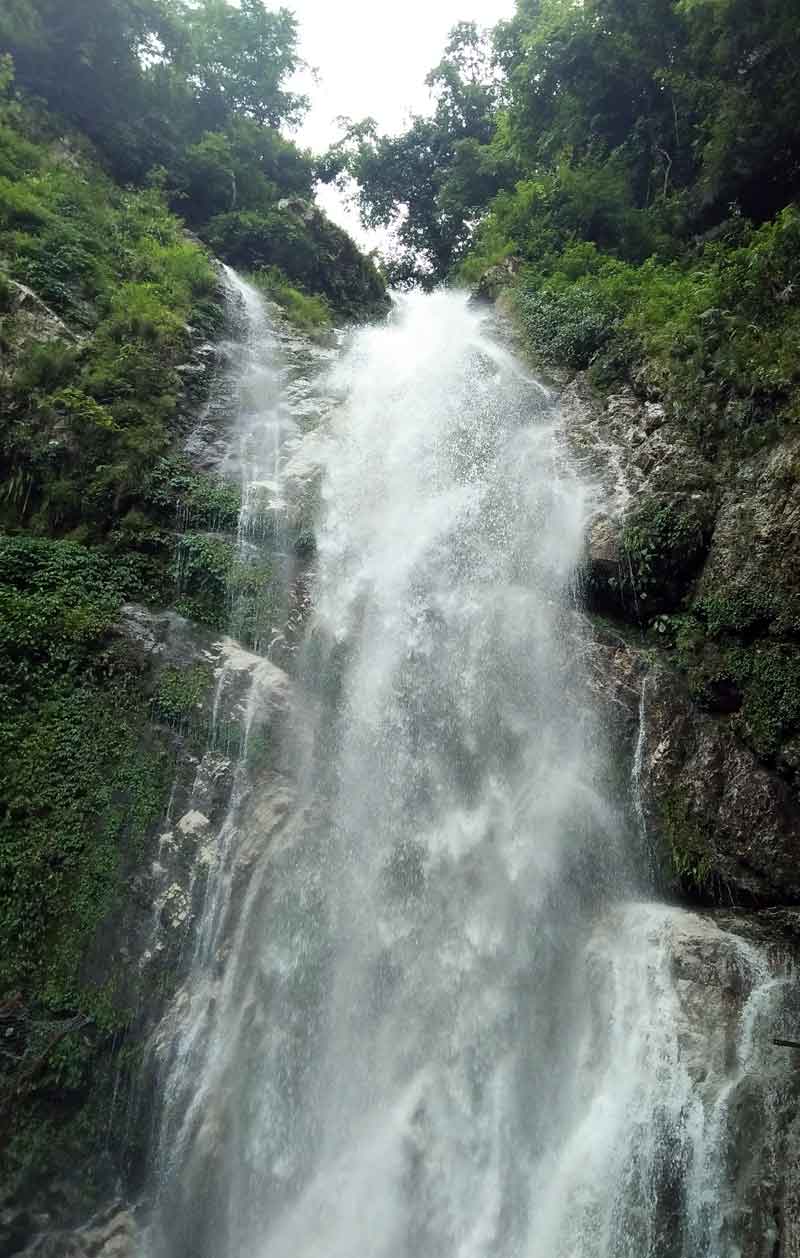 Beautiful Namaste Jharana (Waterfall) of Dhankuta, Eastern Nepal
1. "An inconvenience is an adventure wrongly considered." — Gilbert K. Chesterton
2. If you can find a path with no obstacles, it probably doesn't lead anywhere." — Frank A. Clark
3. "Look deep into nature, and then you will understand everything better." — Albert Einstein
4. "All journeys have secret destinations of which the traveler is unaware." — Martin Buber
5. "The use of traveling is to regulate imagination by reality, and instead of thinking how things may be, to see them as they are." — Samuel Johnson
6. "We travel not to escape life, but for life not to escape us." — Anonymous
7. "Twenty years from now you will be more disappointed by the things you didn't do than by the ones you did do." — Mark Twain
8. "If you reject the food, ignore the customs, fear the religion and avoid the people, you might better stay at home." — James Michener
9. "To my mind, the greatest reward and luxury of travel is to be able to experience everyday things as if for the first time, to be in a position in which almost nothing is so familiar it is taken for granted." — Bill Bryson
10. "Stop worrying about the potholes in the road and enjoy the journey." — Babs Hoffman
11. "Every man can transform the world from one of monotony and drabness to one of excitement and adventure." — Irving Wallace
12. "Life begins at the end of your comfort zone." — Neale Donald Walsch
13. "I haven't been everywhere, but it's on my list." — Susan Sontag
14. "Just a reminder — a guidebook is no substitute for skill, experience, judgment and lots of tension." — Charlie Fowler
15. "I address you all tonight for who you truly are: wizards, mermaids, travelers, adventurers, and magicians. You are the true dreamers." — Brian Selznick
16. "There is no such thing as bad weather, only inappropriate clothing." — Sir Rannulph Fiennes
17. "If you wish to travel far and fast, travel light. Take off all your envies, jealousies, unforgiveness, selfishness and fears." — Cesare Pavese