Did you smoke weed yesterday?
First Publish: 23 Mar, 2017
Last Updated: 19 Sep, 2017
Festivals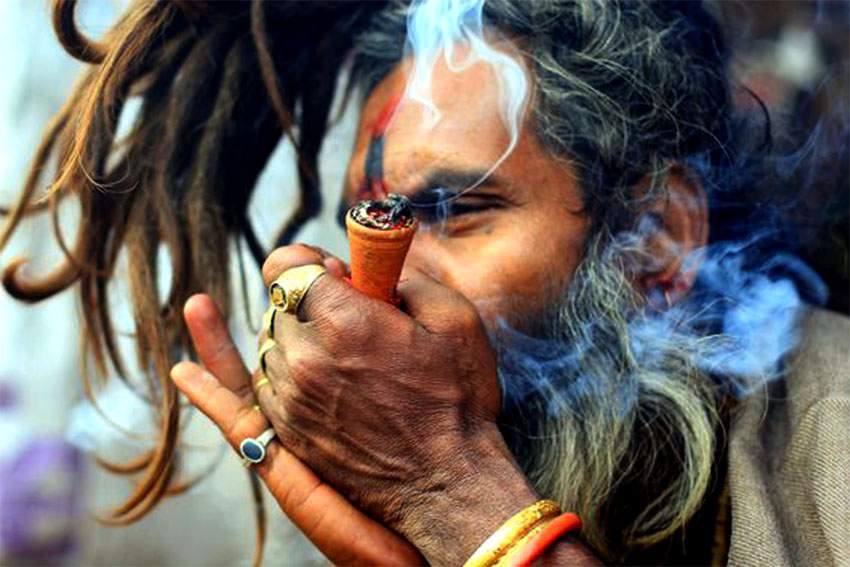 Shiva devotee (Sadhu Baba) smoking marijuana in Pasupatinath Temple of Kathmandu during Shivaratri festival
You may have, if you were in Nepal, by any chance!
Yesterday was the infamous Weed Day of Nepal — celebrated under the name of Shivaratri Festival – on honor and devotion of Lord Shiva — supreme God of Hindu Mythology.
In 2017, Shivaratri in Nepal was celebrated yesterday on 24 February.
Renowned by different names like "Shankar" "Bhole" "Mahadev" among the devotees, Lord Shiva is distinguished by his unique style and attributes. One can imagine Lord Shiva as a dread-locked haired guy who adorns crescent moon in his hair, wears Snake around the neck, topless and tiger-flesh around the lower-body, use trident as a divine weapon, play his favorite "Damaru" instrument while doing cosmic dance "Tandav" and resides in Himalayas (Mount Kailash). He is considered as the first Guru of Yogism and his depiction of dancer form "Nataraja" is regarded as "Lord of Dancer".
Shivaratri is one of the major festival in Hinduism, Shaivism including another school of thought devoted to Lord Shiva. Shivaratri means "the night of Shiva" and according to one of the popular legend, it is the night when Lord Shiva got married to Goddess Parvati and he performed his special blissful cosmic dance "Ananda Tandava". Another legend states that Lord Shiva manifested himself in the form of Linga on this day. Shivaratri holds spiritual significance and believed that on this very night, the northern hemisphere of the planet is positioned to push one's to the peak of spirituality and supply the natural upsurge of the energy to all living beings.
Shivaratri festival marks to bestow every Shiva worshippers with happiness and prosperity, it is also considered an important day for both unmarried and married woman to keep fasting for either praying for good husband (or ideal husband like Lord Shiva) or pray for the well-being of their husband. It is typically observed by worshipping Shiva and chanting sacred prayers (mantra) of his name "Om Namah Shivaya!" which implies "I Bow to Lord Shiva — the Almighty" and attributed with qualities of prayer, grace, truth, blissfulness, and divine love. Like any other practice of prayers, it is also believed that continuous enchanting of Shiva mantra with complete devotion and piety will lead towards the sin-free path and peaceful life.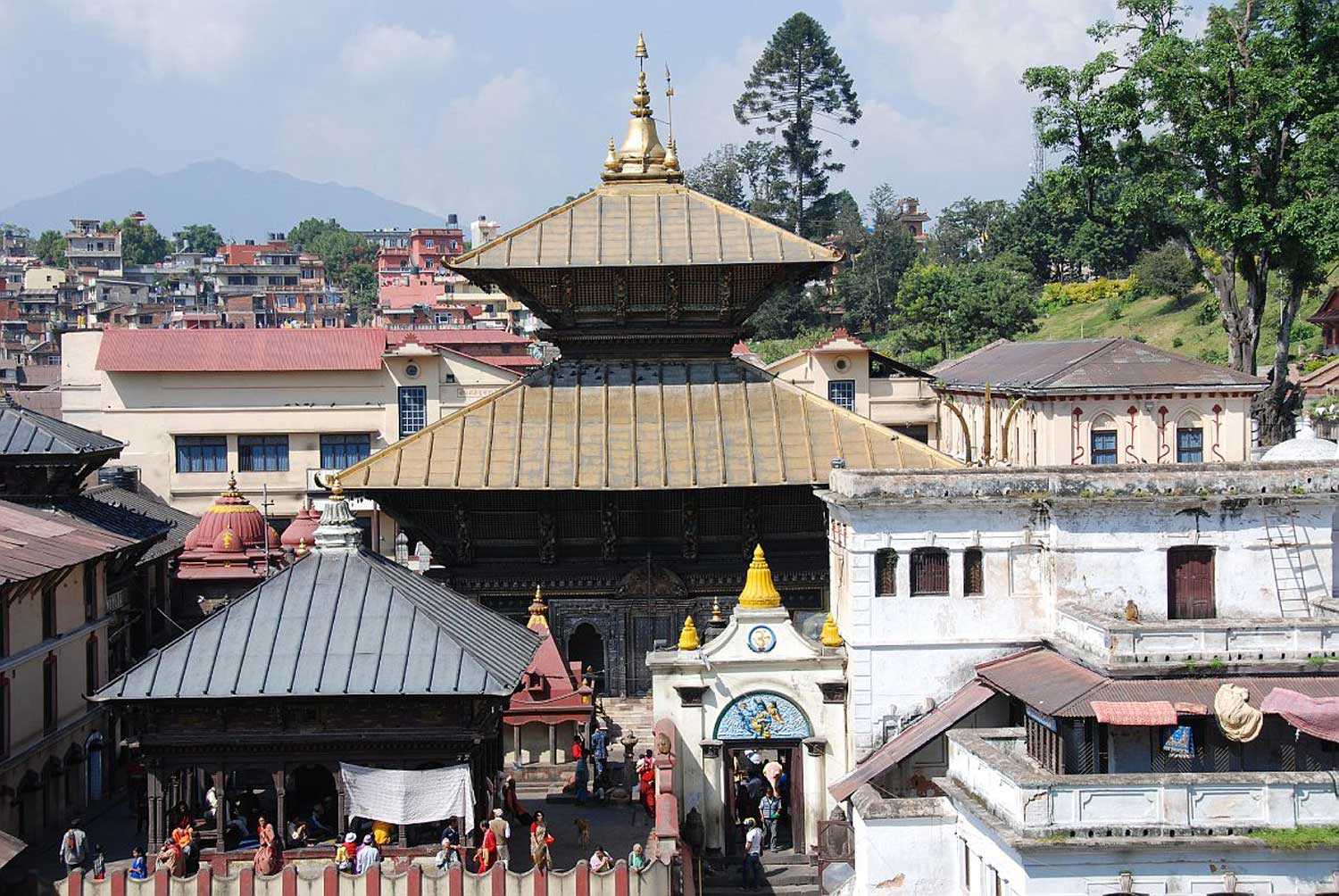 Sacred Hindu Temple of Pasupatinath at Kathmandu
Devotees visit Shiva temple and spend the night awake chatting, building the bonfire, smoking marijuana, chanting prayers, singing songs etc. Sacred Pashupatinath Temple of Kathmandu valley attracts quite a big crowd on this festival and people of every age are seen on temple premises to participate. A long queue of women is a common sight around main gates who wish to enter the main temple area to worship Lord Shiva. Thousands of pilgrims and ascetics from India and other parts of the Nepal are gathered in the arena of Pashupatinath Temple on this day. It's beautiful to visit the temple during the evening or night to escape the crowd and observe the whole site decorated with lights and smoke.
Lord Shiva divine dance of Tandava symbolizes cosmic cycles of five principle manifestation of eternal energy of creation, destruction, preservation, salvation and illusion.