Shrawan Sankranti
First Publish: 17 Jul, 2022
Last Updated: 17 Jul, 2022
Festivals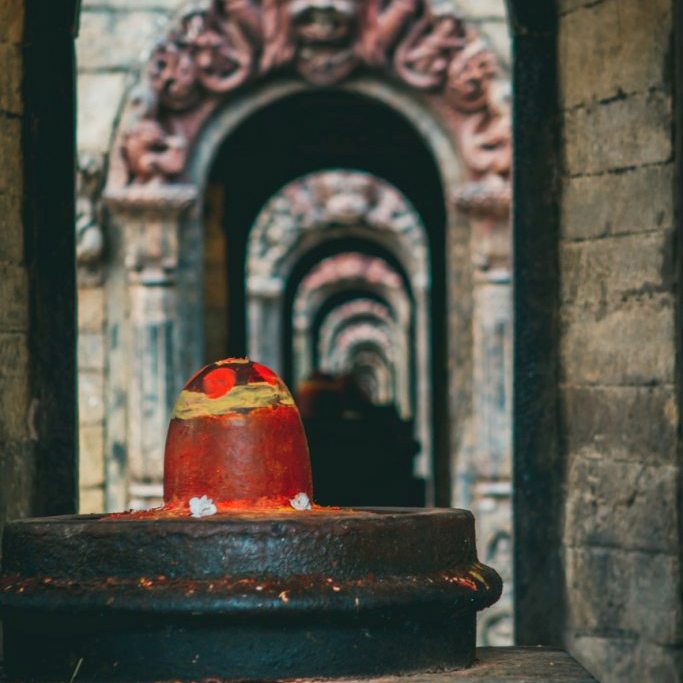 Nepal is one of the few countries in the world where the festivals and celebrations often come, almost every day because of her rich culture, traditions and practices. There are social, religious, cultural, geographical, national festivals and seen celebrating from one ethnic group of people to whole country.
Nepal follows different calendar, and today (17 July 2022) is actually the first day of the fourth month "Shrawan" of year 2079 (01 Shrawan 2079) and celebrated as "Shrawan Sankranti". This whole month is deeply dedicated to Supreme Hindu Deity – Lord Shiva celebrated throughout the month to worship and pleases him. The word Sankranti refers to the transmigration of the Sun from one zodiac sign to another.
As per the legend, when Sati Devi's (Shiva's first wife) father – Dakshya, had a conflict with Shiva, the situation worsen so much so, he did not invite Shiva to his Yagna (fire sacrifice ritual). He insulted Shiva leading that matter to the immolation of Sati. Before her spirit was leaving the body, she made a solemn vow, a heartfelt desire that she will get Shiva as husband in every birth. When Sati died, Shiva was so shocked, heart-broken and grief-stricken that he loses every interest of life and isolates himself in mediation & austerity.
Then, Sati is reborn as Parvati, the daughter of Queen Mainavati and King Himavat (also known as King Parvat– personifying the Himalayas). Yet again, her parents did not want her to pursue Shiva wishing to marry him, but she was determined. While Shiva was deep into meditation without caring of worldly affairs, Parvati start to engage in same activities as Shiva – praying, fasting, meditating (a path of yogini) and after doing it for long time, he finally awakens and finally accepts her.
Shrawan month symbolize the pursuit of Parvati to get Shiva as husband and in same manner encourages today's unmarried girls to do the same, pray & pursuit to find a good husband (may be like Shiva).
Activities to do in Shrawan Sakranti
Visit Shiva Temple and worship the statue or linga, especially Pasupatinath Temple
Observe Fasting on Monday (Shrawan Sombar Vart – Shrawan Monday Fasting) shrawan
People are seen wearing Rudrakshya and doing some hymns as well
Chanting of Mahamritunjav Mantra is very auspicious
Offer Pancha Amrit – mixture of milk, curd, butter/ghee, honey and jiggery
Important for young girl to please Lord Shiva to get good husband
Social gathering, greeting and exchange
Observe different vows like only vegetarian food, or reading particular Holy Scripture
Although this month is dedicated to Shiva, other gods and goddess are also worshiped. Tuesday is for Goddess Gauri – consort of Shiva to avoid negative omens and bad luck. Friday is for Goddess Baraha Laxmi and Saturday for Lord Vishnu. It is common to have fasting on Monday for both married and unmarried women, however some also choose to do it on other day based on their dedication to other gods & goddess.
The most popular thing to do is to paint Mehendi (Heena) in your palm/hand. It is believed that the darker the color, the more good luck. Women are seen red color dress (attire) and wear green/yellow colorful bangals (known as Chura) on wrists. For married women, they also wear a necklace styled stringed green glass beads (known as Pote) around the necks. Green symbolizes fluffiness and prosperity.
Shiva devotes also celebrate this festival by participating in "Bol Bam" pilgrimage which translates as "Say Shiva" as Bolebam is one of Shiva's other name. Hundreds of thousands of devotes, wearing yellow holy "Om Namah Shivay" shawl & cloths, are seen walking barefoot to reach Pasupatinath temple from different parts of the valley or country wishing for blessing from Shiva.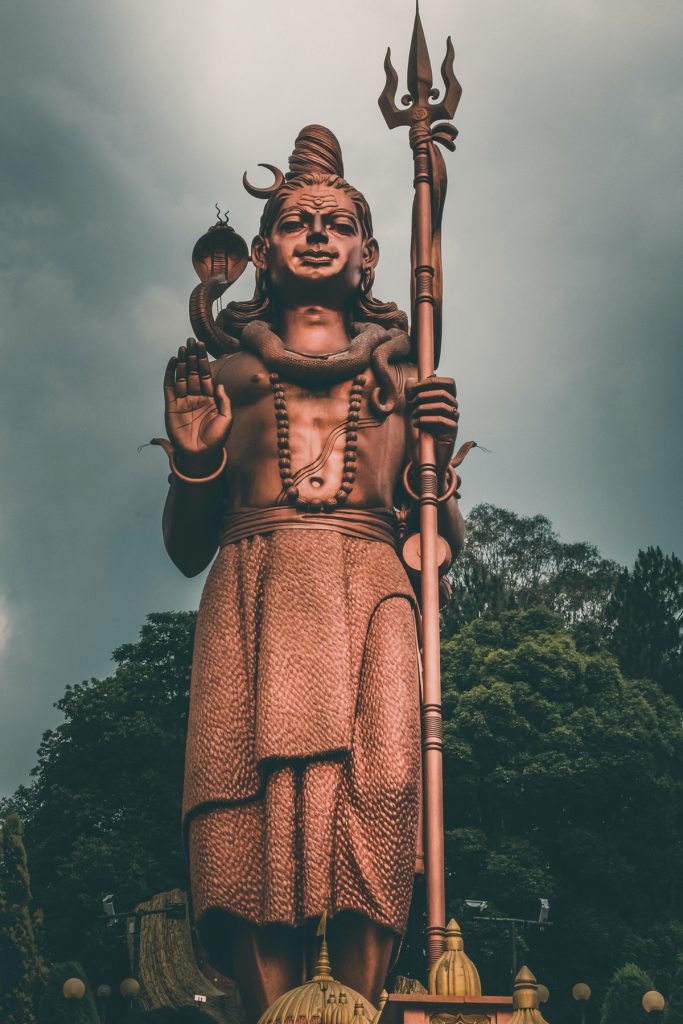 Tallest Shiva Statue in the world, 143 feet (43.5m), known as Kailashnath Mahadev, at Sanga, Bhaktapur
Few Shiva Temples in Nepal
Shiva Temple Inside Kathmandu Valley
Pasupatinath Temple – Gausala (Kathmandu)
Kailashnath Mahadev Temple – Sanga (Bhaktapur)
Doleshwor Mahadev Temple – Bhaktapur
Ashapurneshwar Mahadev – Bhaktapur
Gorkarna Mahadev Temple – Gokarna (Kathmandu)
Santaneshwor Mahadev Temple – Jharuwarasi (Lalitpur)
Bagh Bhairav Temple – Kirtipur
Shiva Parvati Temple – Kathmandu Durbar Square
Shiva Temple Outside Kathmandu Valley
Pindeshwar Temple – Dharan, Sunsari
Halesi Mahadev Temple – Khotang
Jaleshwar Mahadev – Mahottari
Kusheshwar Mahadeb – Sindhuli
Gupteshwar Temple – Pokhara
Siddhababa Temple – Palpa
Baidyanath Dham –Achham