About Himalayas
First Publish: 22 Mar, 2017
Last Updated: 19 Sep, 2017
Interesting Facts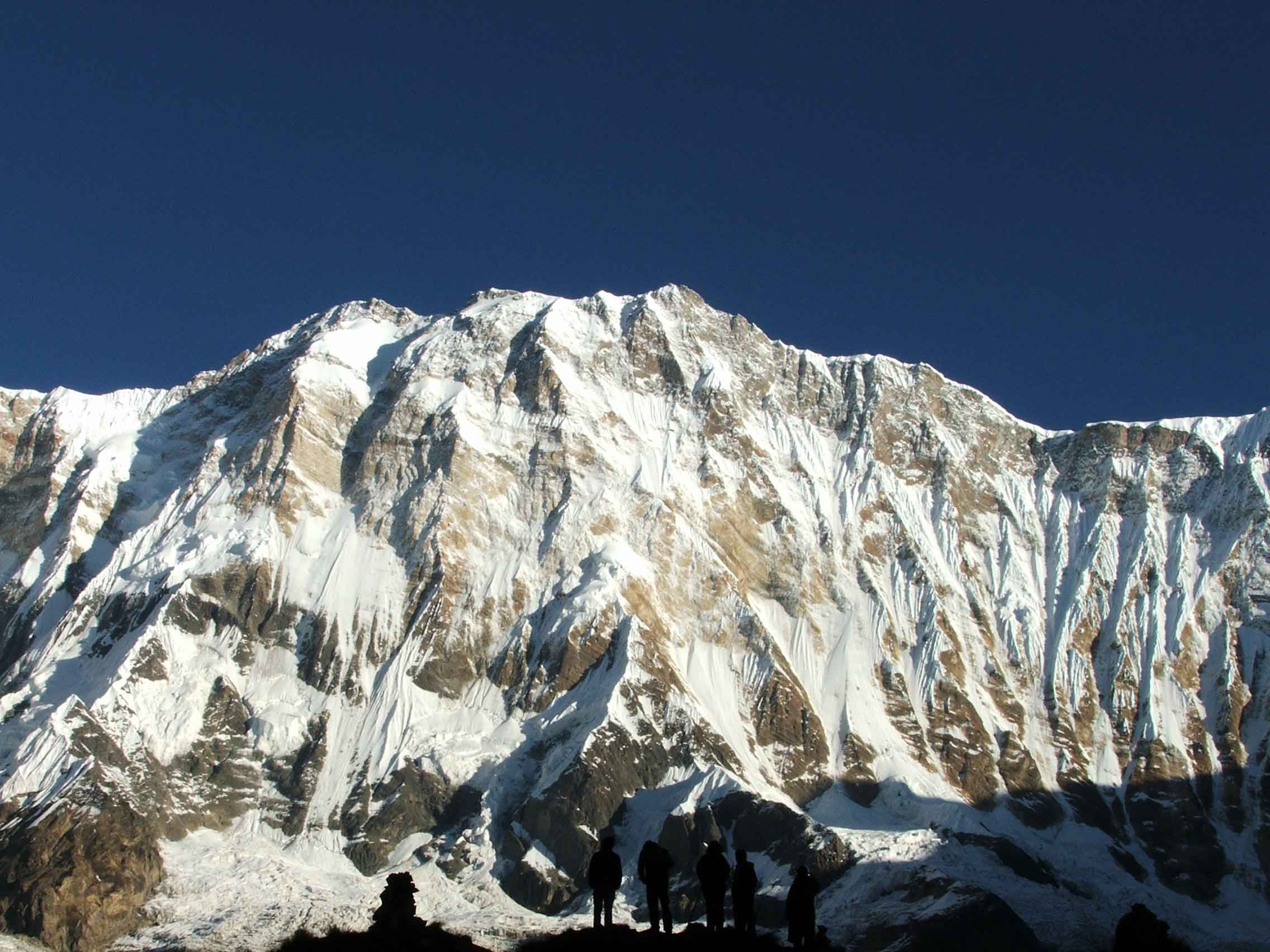 Himalayas is the general term used for 'mountains' which is actually not a single mountain but the range stretched over 2400km (1500 miles) across five countries of South Asia —Nepal, Bhutan, China, Pakistan, and India.
Himalaya means 'abode of snow' in the Sanskrit language where 'Himá' means "snow or winter" and 'á-laya' means "dwelling or Adobe"
The Himalayas are the youngest mountain ranges, aging only 70 million years and the rivers originated from the Himalayas are regarded older the range.
The Himalayas are drained by 19 major rivers and the largest are Ganges-Brahmaputra and Indus River. There is also very high potential for generating hydroelectricity.
The Himalayas itself is regarded as sacred and named "God Himavat — Father of Goddess Ganga and Parvati" — and composed of several beautiful sacred mountain peaks which hold significant values among followers of Hinduism, Buddhism, Sikhism and Jainism, and so forbidden to climb.
The Himalayas are home to a wide diversity of animals, plants and medicinal herbs — with the great variety of eco-system and climatic zones. It is shelter to world most endangered species of vegetation and wildlife including the mystic "Yeti".
Mt. Everest (8848m/29029ft) is the highest peak in the Himalayas, and also the highest peak of the world — successfully climbed on 29 May 1953 by Tenzing Norgay Sherpa (Nepal) and Edmund Hillary (New Zealand) for the first time.
After Arctic and Antarctica, Himalayas has the largest deposit of ice and snow in the world counting more than 15,000 glaciers. And there are more than 100 peaks exceeding 7200m (23622 ft) in Himalayas range.
The vegetation found around in the Himalayas can be classified into — tropical, sub-tropical, temperate and alpine. And the large deposit of minerals like Sapphire, Alluvial Gold, Copper, Iron. Coals, Mica, Gypsum, Graphite, Lead, Zinc, Borax, Sulphur are found in the Himalayas
The first sketch of Himalayas was drawn up in 1590. And after the systemic exploration and survey, the height of Himalayan peaks is mapped between 1849 and 1859 and also designated them by Roman Letters and Numerals instead of individual names.
The Himalayas is bordered by Karakoram and Hindu Kush ranges in the Northwest, Tibetan Plateau to the North and Indo-Gangetic Plain to the south
The Himalayas is grouped into four different parallel longitudinal mountain belts.
From South to North

Outer or Sub-Himalayas (also called Siwak Range)
Lower or Lesser Himalayas
Great Himalaya Range
Trans-Himalayas (also called Tibetan Himalayas)

From West to East

Western, Central and Eastern Region
Out of world total 14 Eight Thousanders, 10 falls in Himalayas range and 8 of them are located in Nepal
World Rank

Mountain

Other Names (also known as)

Height (m/ft)

First Ascent

Location

1st

Mt. Everest

"Peak XV"

"Sagarmatha" (Nepal)

"Chomolungma" (Tibet)

8848m / 29029 ft

29 May 1953

Nepal-Tibet

3rd

Mt. Kanchenjunga

"Five Treasures of Snow"

8586m / 28169 ft

25 May 1955

Nepal-Sikkim

4th

Mt. Lhotse

"South Peak"

8516m / 27940 ft

18 May 1956

Nepal-Tibet

5th

Mt. Makalu

"Maha-Kala"

"Big Black"

8463m / 27765 ft

15 May 1955

Nepal-Tibet

6th

Mt. Cho Oyu

"Turquoise Goddess"

8201m / 26906 ft

19 October 1954

Nepal-Tibet

7th

Mt. Dhaulagiri

"White Mountain" (literally in Sanskrit)

8167m / 26794 ft

13 May 1960

Nepal

8th

Mt. Manaslu

"Mountain of the Spirit"

"Kutang"

8163m / 26781 ft

9 May 1956

Nepal

9th

Mt. Nanga Parbat

"Naked Mountain" (literally in Sanskrit)

"Killer Mountain"

"Deo Mir"

8126m / 26660 ft

3 July 1953

Pakistan

10th

Mt. Annapurna

"Goddess of the Harvest"

8091m / 26545 ft

3 June 1950

Nepal

14th

Mt. Shisapangma

"Gosainthan"

"Place of the Saint"

8027m/26335 ft

2 May 1964

Tibet