9 Must See Places in Nepal
First Publish: 16 Oct, 2017
Last Updated: 08 Nov, 2017
Nepal
"Heaven is Myth but Nepal is real."
Nepal is a country with several opportunities to liberate yourself. It is a multi-cultural, multi-religious, multi-linguistic and multi-ethnic country with less than 30 million people spreading across 56,827 sq. miles (1,47,181 sq.km) bordering Tibet to the north and India to remaining east, west and south.
Tourism of Nepal flourished in the early 1950's with the development of roads and basic transportation facilities, however, the arrival of travelers for expedition dates back to early 1920's. The 70's era is best known as "Hippe Era" and the popularity of Nepal surpass since then making it one of the best of travel destination of the world.
Nepal is a country with 8 eight thousand meters mountain peaks, including world highest Mt. Everest (8848m), and there are only total 14 in the whole world. The first successful attempt to world's first 8000m peaks was Annapurna I by Maurice Herzog and Louis Lachenal (French Expedition) in 1950. And, the world highest Everest was climbed on 29 May, 1953 by Tenzing Norgay Sherpa and Edmund Hillary, after several expedition attempts since 1920's.
Nepal has a multiple geographical features, great bio-diversity, the birthplace of Buddha, the legacy of Gurkhas and world only Living Goddess. Nepal has always lure travelers to witness the transcendent beauty of Himalayas, excellent hospitality from friendly people, unique cultural practice and values, find a spiritual gateway and much more. A feeling you can't describe.
These Quick Facts of Nepal will surely help you understand about this small landlocked country.
Gokyo Valley — Home to Serene Lakes and Himalayas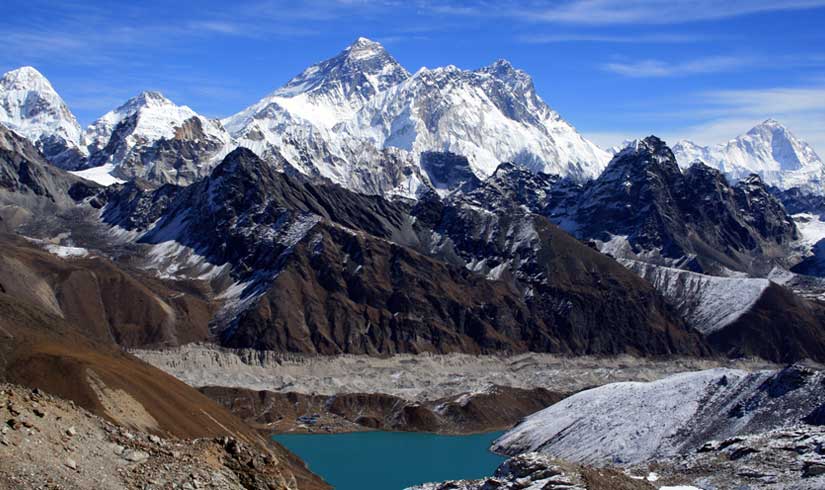 Mount Everest Range and Third "Gokyo" Lake seen from Renjo La Pass Trails
Awesome view of world 4 eight-thousanders including Mt. Everest
Six beautiful lakes including Third Lake "Gokyo Lake"
Stunning Gokyo Peak view-point to observe lake and mountains
World largest glacier — Ngozumpa Glacier
Amazing arid rocky landscapes
Usually organized for 10-12 days of walking under 5360m
Additional Trip to popular Everest Base Camp via Cho La Pass
Annapurna Sanctuary — Haven of Annapurnas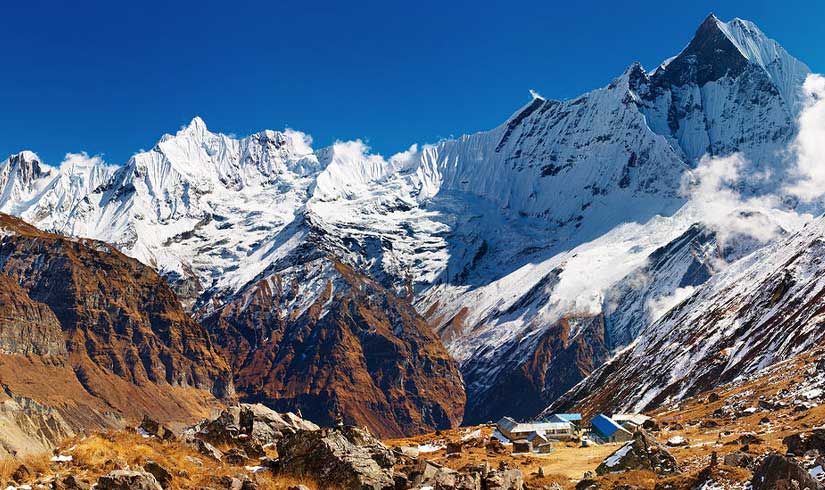 Panoramic view of Mount Fishtail (6697m) and Local Teahouses of Annapurna Sanctuary
Panoramic view of Annapurna (8019m) and its range comprising more than fifteen peaks
Majestic Sunrise and Sunset view atop Annapurna and Mt. Fishtail
Mixed vegetation and landscapes walk on the trails
Beautiful rhododendron forest (in spring)
Usually organized for 8-12 days of walking under 4130m
Kathmandu Valley — City of Temples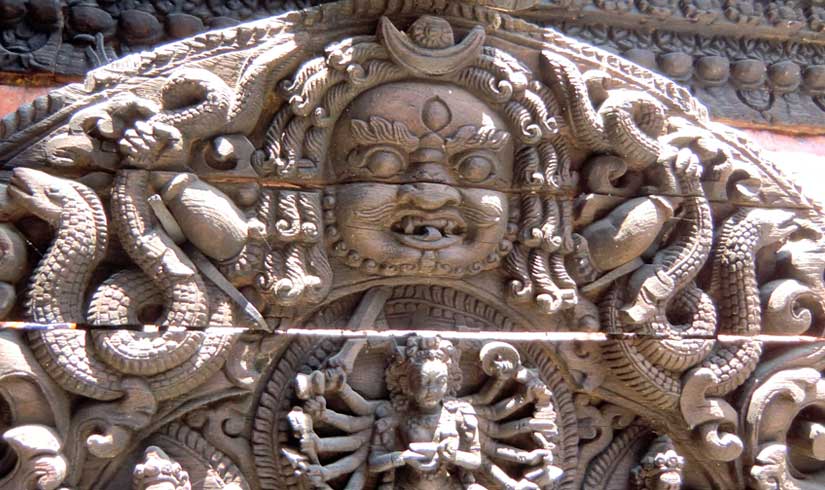 Wood Crafting on Medival Nepal found in the walls of temples in Kathmandu "God Bhairav"
Hindu Shrine of Pashupatinath, Changunaryan, Budanilkantha
Largest Buddhist Stupa of Boudhanath and Swayambunath "Monkey Temple"
Historic monuments and typical artistic gems at Kathmandu, Patan and Bhaktapur Durbar Squares
Participation in different festivals which occurs often
Popular countryside for sunrise, sunset and Everest range at Nagarkot
Quick look into the typical lifestyle of native "Newar" people at Bungmati village
Swift hike for 2 days around Chisapani and Nagarkot
Many important temples like Daksinkali Temple, Sanga Shiva Temple
One to seven days for quick or complete exploration
Pokhara Valley — City of Lakes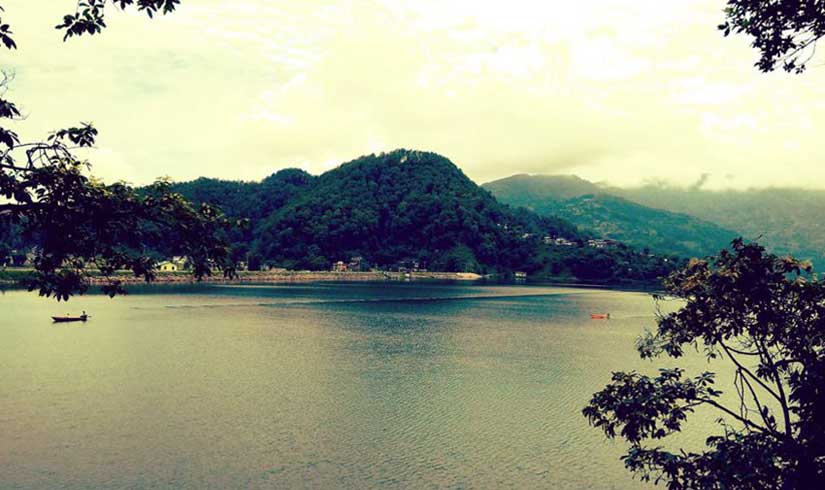 Begnas Lake - one of the serene lake of Pokhara Valley being another "Phewa Lake" most popular
Calm and quiet tourist destination
Turquoise Phewa Lake, Begnas Lake and Rupa Lake and boating
Barahi Temple and Bindebasini Temple
Davis Falls, Gupteshwor Cave and Mahendra Cave
International Mountain Museum and Tibetan Refugee Camp
World Peace Pagoda to capture beautiful view of city, lake and mountains
Sarangkot Hill station for sunrise, sunset and majestic view of Annapurna range of mountains
Opportunity of other day activities like Paragliding, Avia Flight and Zip Line
Gateway to popular trekking destinations like Poon Hill, Mardi Himal, Annapurna Sanctuary
Lumbini — Birthplace of Lord Buddha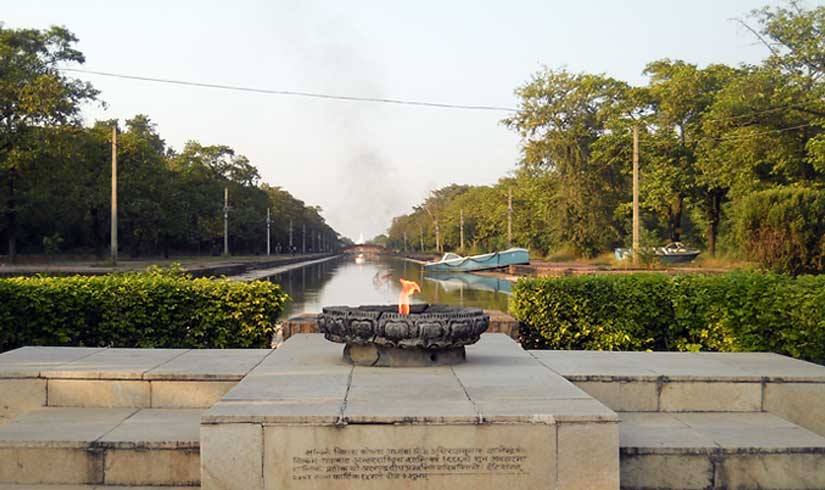 Eternal Peace Flame at Mayadevi Garden of Lumbini
Asoka Pillar erected by Emperor Asoka in 3rd century BC
Monasteries established by different countries
Mayadevi Garden where Buddha was born
Eternal Peace Flame in premises of Mayadevi Temple
Holy Pond "Puskarini" where Buddha had his first bath
UNESCO World Heritage Site Listed in 1999
Eastern and Western Monastic Zone having Theravadin, Mahayana and Vajrayana monasteries
Can be reached in 10 hours drive from Kathmandu or 45min flight to nearest Bhairahawa Airport
Upper Mustang — Land of Forbidden Kingdom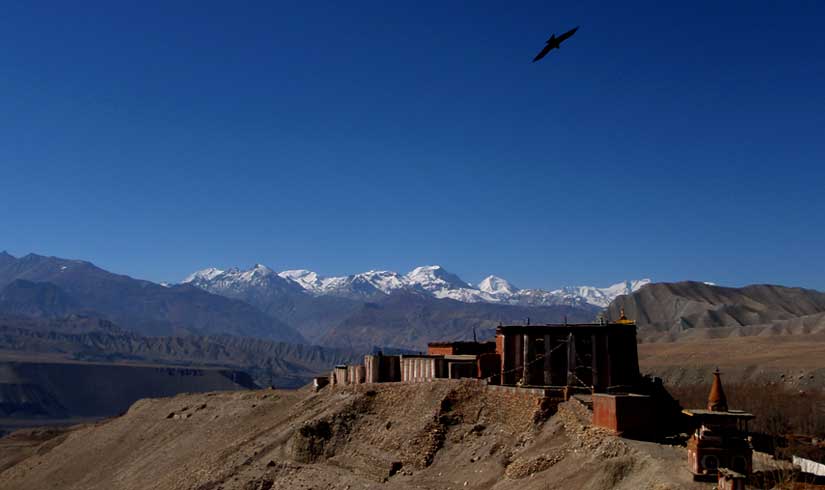 Buddhist Monasteries with awesome mountain background on barren arid landscapes of Upper Mustang
Also known as "Lost Treasure of Tibet"
A separate kingdom inside the Nepal Kingdom until 2008
A Mustang Former Royal Palace to Visit
Destination for Monsoon season due lying under Trans-Himalayas region — Rain shadow of Annapurna and Dhaulagiri ranges
Mustang Sky Caves (collection of 10,000 man-made caves built 2000-3000 years ago)
Centuries-old Buddhist Stupas and monasteries
Restricted to enter for outsiders until 1992
Beautiful valley and cool semi-arid landscapes
Usually organized for 12-14 days of walking under 3870m
Tsum Valley — Vivid Dell amid the Himalayas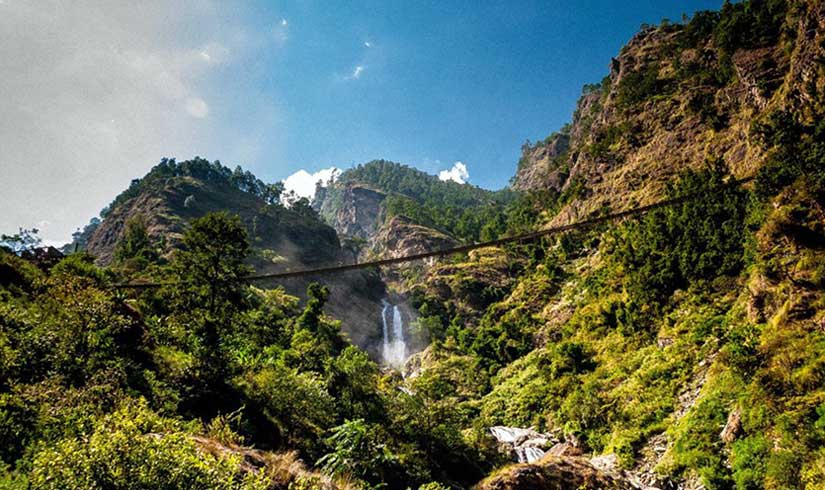 Beautiful Waterfall and green landscapes on the trails ot Tsum Valley
Hidden civilization of Local people
Old Ancient Buddhist Monasteries
Centuries old tradition and practice
Beautiful landscapes and mountain views
Restricted to enter for outsiders until 2008
Usually organized for 9-12 days of walking under 4000m
Chitwan National Park — Peaceful Green Stay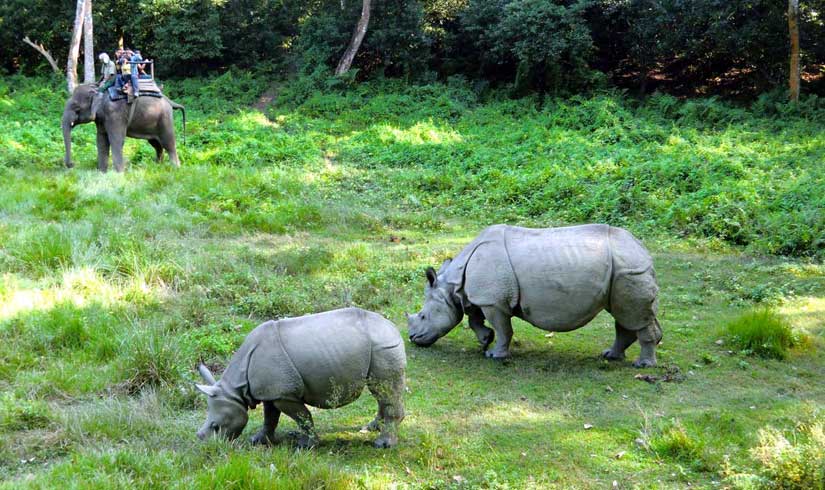 Endangered One Horned Rhinocerous seen on Elephant Back Safari at Chitwan National Park
Elephant Back Safari and Elephant Bath View
Ethnic Cultural Show of native Tharu people
Jeep Drive, Jungle Walk and Bird Watching
Canoeing, Village visit and Breeding Center
Usually organized for 3-4 days
Pikey Peak — Whole Himalayas Captured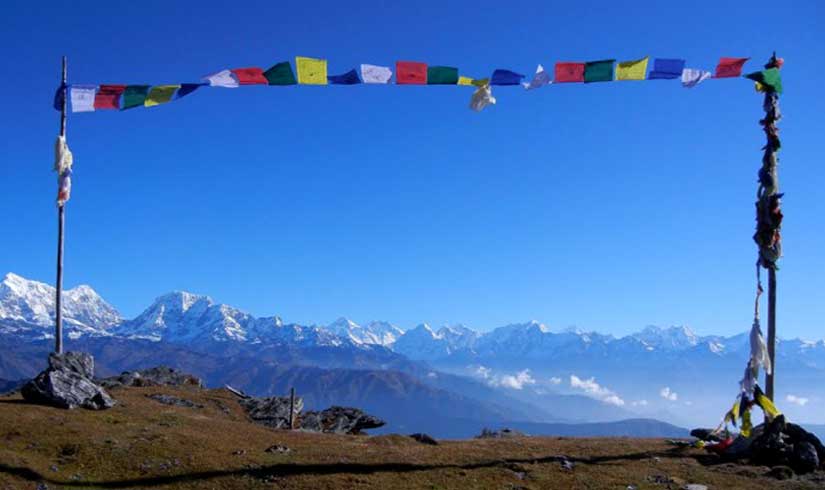 Magnificent wide view of the Himalayas seen from Pikey Peak
Magnificent wide view of the Himalayas including Annapurna, Dhaulagiri, Manaslu, Ganesh Himal, Langtang, Gaurishankar, Everest, Makalu and Kanchenjunga
Beautiful Rhododendron Forest of different colors and kinds
Pleasant walk in the countryside of Lower Everest Region