Nepal World Heritage Site - Lumbini
First Publish: 04 Dec, 2017
Last Updated: 05 Dec, 2017
Nepal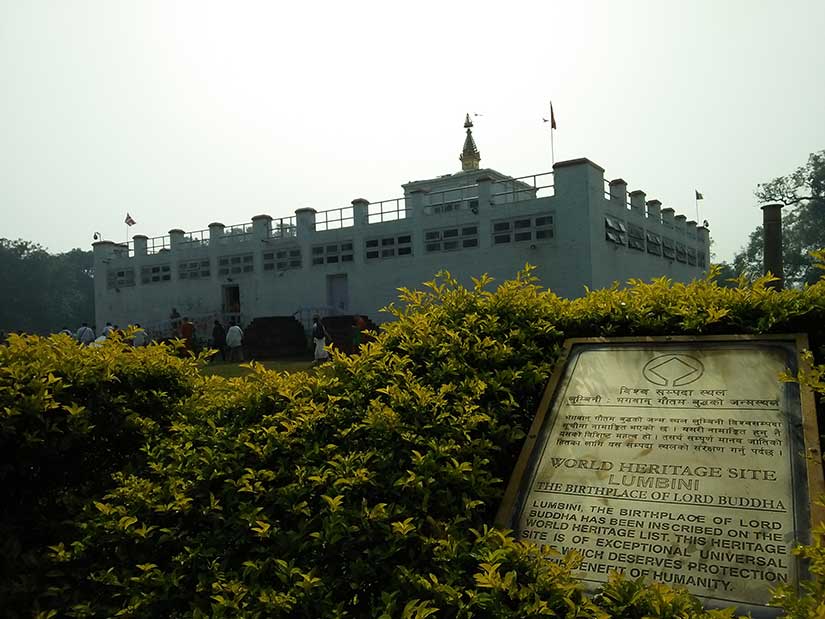 Mayadevi Temple and Ashoka Pillar in Lumbini
Lumbini is the birthplace of Lord Buddha and one of the four holiest places of interest of Buddhism including Bodh Gaya (where he was enlightened), Sarnath (the place where he gave his first sermon) and Kushinagar (where he died at age of 80).
Born on the full moon day in the month of Baisakh in 543 B.C, it is believed that he took seven steps towards the north and looking in all directions, he declared that
"I am the foremost of all creatures to cross the riddle of the ocean of the existence, this is my last birth and hereafter, I will not be born again".
Born as Siddhartha Gautam to King Suddhodhan and Queen Mayadevi, he spent his most childhood and teenage life in the royal luxury in Kapilvastu. At the age of 29, he left the palace leaving his wife and child behind to find the answers to understand and human sufferring.
He traveled across various parts of India and finally settles himself in Bodh Gaya under a Bodhi Tree for meditation. He was enlightened with divine knowledge and wisdom of all-pervading self awareness and became Buddha.
Buddha's final words,
"All composite things are perishable. Strive for your own liberation with diligence"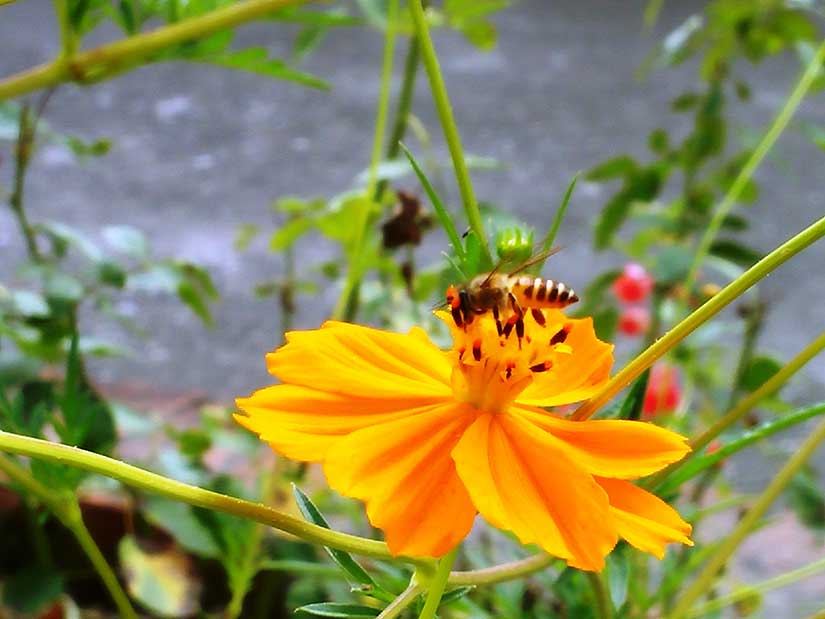 Maya Devi Temple
Long neglected relics of Maya Devi Temple were discovered in1895 revealing pillars and sandstones representing the site of Siddhartha's birth. On the south to the temple, there is a sacred pond, known as "Puskarini", and it is believed that Queen Mayadevi took a bath in the pond before giving birth.
Ashoka Pillar
The Great Mauryan Emperor of India, Ashoka visits Nepal and erected an inscribed pillar near to Mayadevi Temple. This 6m high (3m underground) Ashoka Pillar dated back to 249 BCE and regarded as one of the Nepal's oldest inscribed sandstone pillar with its Pali inscriptions in Brahmi script. It also declares the grants by making tax free in honor of Buddha birth in Nepal.
Kapilvastu
Siddhartha spent his twenty-nine years of his life, childhood and teenage life in Royal Palace of Kapilvastu before he went out to seek the divine knowledge and became Buddha. Situated at 27km away from Lumbini, this area is least visited by travelers, however, it still carries that magnificent charm as holy destination.
Lumbini Sanctuary
Lumbini Garden has spread around the area of 8 sq. km. It is calm, peaceful and covered with green trees and colorful flowers. Also a home to several species of crane, blue bulls, fishes and butterflies. There are more than thirty international monuments (and still more in construction) portraying their own typical art and architectural style with beautiful design and mural art and craftsmanship.
Temples and Monasteries
There are several temples and monasteries inside the premises and it is easier by bicycle or three-wheeler, if you wish to visit all of them. There are monuments of different styles based on the branches of Buddhism and divided into two monastic zones.
Eastern Zone has the collection of Theravada Monastery and Temples,
The Royal Thai Monastery
Canadian Engaged Buddhism Association
Mahabodhi Society of India
Nepal Theravada Buddha Vihar
Myanmar Golden Temple, Myanmar
Cambodian Temple, Cambodia
International Gautami Nuns Temple, Nepal
Sri Lankan Monastery, Sri Lanka
Dhamma Janani Vipassana Center, Nepal
Western Zone has Mahayana and Vajrayana Monastery and Temples,
Ka-Nying Shedrup Monastery (Seto Gumba), Nepal
Zarong Tgupten Mendol Dogna Chholing, Nepal
Urgen Dorjee Chholing Buddhist Center, Singapore
Nepal Vajrayana Maha Vihar, Nepal
French Buddhist Association, France
The Great Lotus Stupa, Germany
Drigung Kagyud Meditation Center, Ladakh
The World Linh Son Buddhist Congregation, France
United Tungaram Buddhist Foundation, Nepal
Japanese Monastery
Tharangu Vajra Vidhya Buddhist Association, Canada
Chinese Monastery China
Geden International Monastery, Austria
Vietnam Phat Quoc Tu, Vietnam
Korea Mahabodhi Society, Korea
Karma Samtenling Stupa, Nepal
Dharmodaya Sabha, Nepal
Manang Samaj Stupa, Nepal
Drubgyud Chhoeling Monastery (Nepal Mahayana Temple)
Pandirarama Lumbini International Meditation Center, Myanmar
The archaeological ruins found on the relics of the Lumbini area dates back from 3rd century BCE to 15th century AD. It is believed that Lumbini has been a pilgrimage destination since early times. Since the excavation of Asoka Pillar in 1896, the preservation of archeological remains has been a prime focus.
Lumbini was listed in UNESCO World Heritage Site in 1997.

Where is Lumbini? How to Reach Lumbini?
By Air: Gautam Buddha Airport of Bhairahawa is the closest airport located 22 km from Lumbini. There are daily flights from Kathmandu. Quick 30 - 35 minutes.
By Road: There are numerous direct buses available from Kathmandu to Bhairahawa / Sunauli. Get your ticket from Long Terminal Bus Station of Balaju. It is 265km away and takes at least 10-12 hours drive. Buses from Pokhara are operated regularly from Baglung Bus Station. It is 180km away and takes at least 8 hours drive. And buses from Chitwan to Lumbini/Bhairahawa are operated from Sauraha Bus Station. It is 134km away and takes at least 5 hours drive.
By Rail: The nearest railway station from Bhairahawa is Gorakhpur Jn. There are regular buses from Gorakhpur to Sunauli border, almost123km away and takes around 4 hours drive. There are direct buses available from the small bus station near Sunauli border to Lumbini via Bhairahawa and takes around an hour to reach.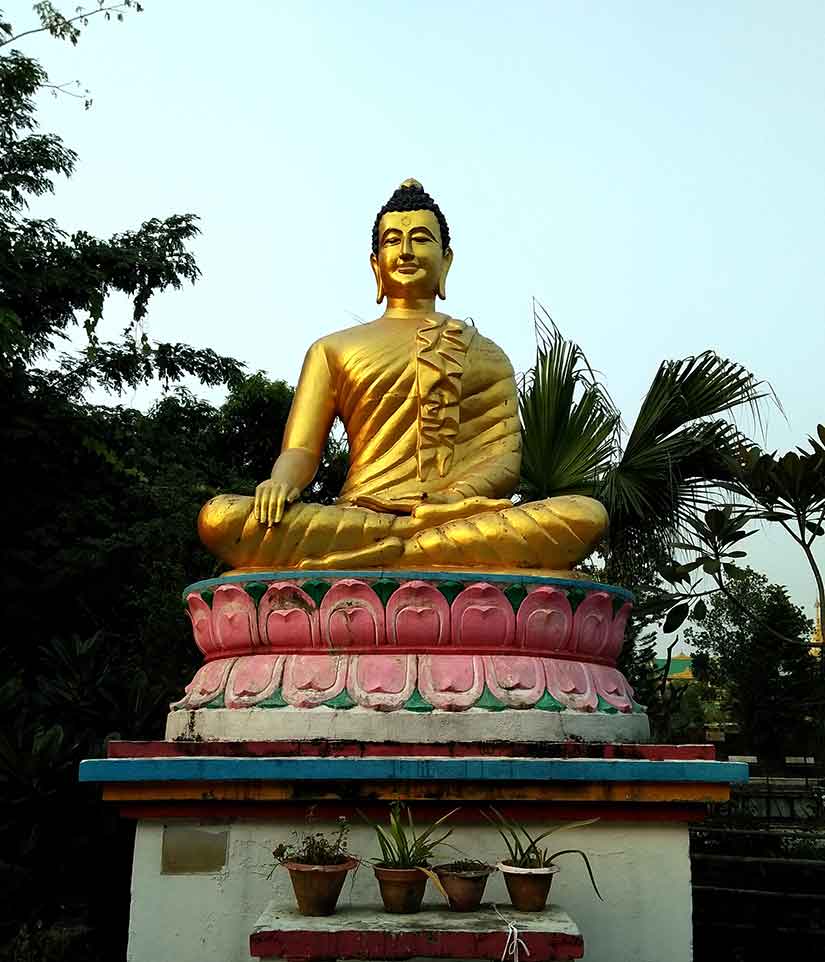 Lumbini Tourism
Tourists in Nepal are drawn to explore the unparallel natural and cultural beauty, to challenge the arduous cliffs and peaks, to witness the rich bio-diversity and the unique taste of cultural practices. Despite the effort of Nepal Government to develop Lumbini as the "Land of Peace" and uplift tourism, the flow of tourists in Lumbini is significantly lower comparing various places of Interest of Nepal. Most travelers are seen to find their ways to the Himalayas.
With a domestic flight connection to Gautam Buddha Airport, regular transportation services available and ample budgeted to luxurious hotel accommodation, the rise of the travelers is expected to increase in forthcoming days and explore the magnificence of the archeological heritage site where the world's great spiritual leader was born.
Lumbini is holy places for Buddhists and Hindus, as Buddha is regarded as the incarnation of the central Hindu God of Preserver — Vishnu. Lumbini symbolizes peace and an ideal place for meditation to rejuvenate the energy to strengthen any social, physical and spiritual well-being. Immerse yourself in the calm ambiance of Wisdom Park!
NEPAL — Never Ends Peace and Love :)