Welcome to Archaic Nepal
First Publish: 19 Sep, 2017
Last Updated: 19 Sep, 2017
Nepal
It's true! Whatever you have heard about Nepal from your friend who just got back home after spending three weeks of adventure around Himalayas of Nepal. (S)He might have told you how (s)he enjoyed all those moments around the beautiful nature and ever smiling people of Nepal.
"Chasing angels or fleeing demons, go to the mountains."
― Jeffrey Rasley (Bringing Progress to Paradise: What I Got from Giving to a Mountain Village in Nepal)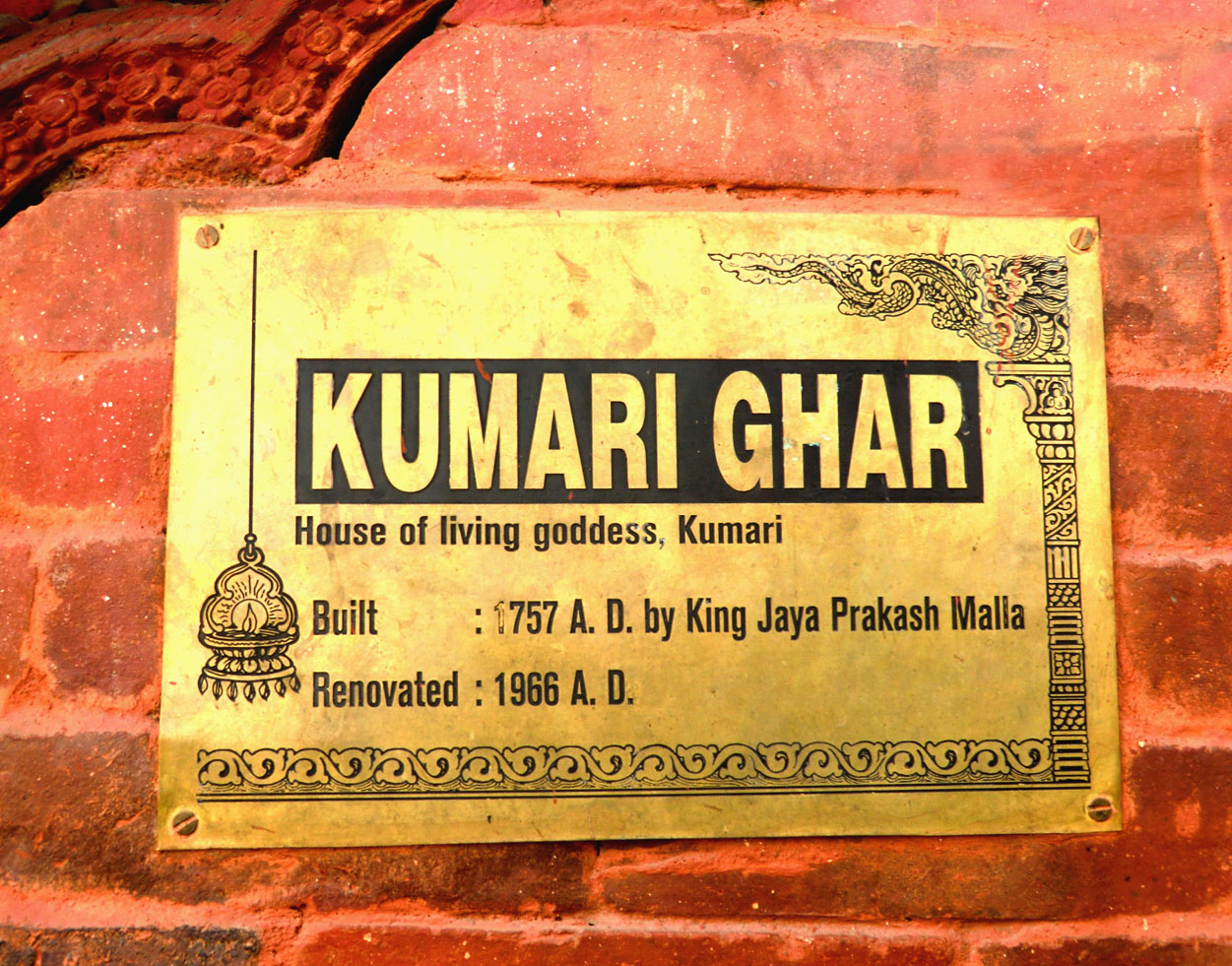 Residence of "Living Goddess of Nepal" at Kathmandu Durbar Square
Nepal is a small beautiful independent country — abode to myriad Gods and Divinity — land of various ethnic groups of people with ever-going traditional practice and festivals — habitat of wide species of birds and wildlife — home to world highest mountains, peaks and adventure passes with grand compilation of rugged landscapes, terrains and natural treasures — truly a once in lifetime travel destination for travelers to conquer any states of social, environmental, physical, emotional and spiritual well-being.
Despite the recognition as Birth Place of Lord Buddha, Home of World Highest Mount Everest (8848m/29029ft) and Legacy of Brave Gurkha; the immense beauty of nature and people has several activities, programs, festivals and events to offer for any kind of travelers who wish to experience and explore the grandeur of Nepal amid hospitable Nepalese people. There is no heavenly heaven on the earth, but sure there are pieces of it which you will know after you arrive in the a place where Never End Peace and Love (NEPAL).
Nepal is for all kinds of travelers. It is ideal for adventure lovers and both short and long days trekking routes like Everest Base Camp Trekking, Annapurna Circuit Trekking, Manaslu Circuit Trekking, Langtang Valley Trekking are popular among them. It has been a destination for climbers since it opened for foreigners for the first time and several ranges of expedition adventure are available from beginners level Island Peak Climbing to glorious Everest Summit, Huge diversity of eco-system and geographical features sheltered several endangered species of birds and wildlife which are preserved under national parks and conservation area. Due to rich water resources and varied terrains, several types of adventure sports activities like 160m high Bungee Jumping, World second steepest Zip Line, Paragliding, Rafting are attractions for the outdoor enthusiast.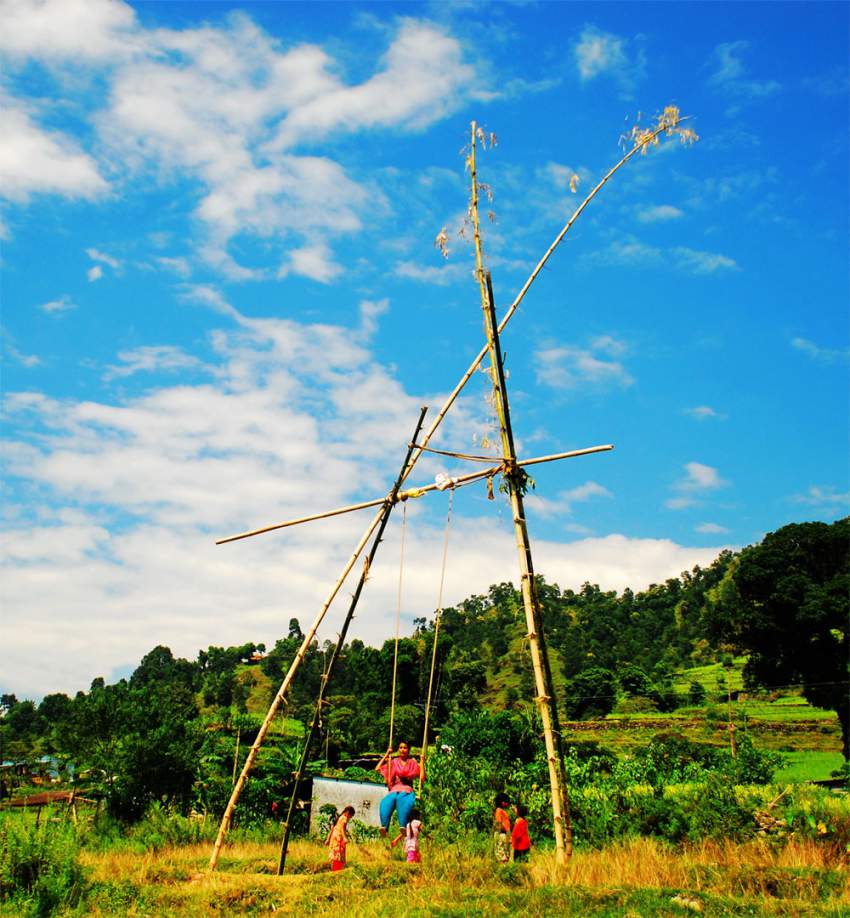 Playing swing on the longest and national festival of Nepal "Dashain"
As Nepal is all round year destination, March to May (Spring) and September to November (Autumn) are regarded as the best time to visit Nepal to avoid June-August (Summer/Monsoon) and December-February (Winter). However, travelers are found here throughout the year staying and doing multiple tourist, business, and other activities. Besides walking and adventure sports, other activities like wildlife safari, local village visit, yoga and meditation can be done during the stay in Nepal. Nepal Immigration provides several kinds of visas for foreigners to enter, live, work, study in Nepal.
"a Nepali outlook, pace and philosophy had prevented us being swamped by our problems. In Nepal it was easier to take life day by day."

― Jane Wilson (Howarth, A Glimpse of Eternal Snows: A Journey of Love and Loss in the Himalayas)
It is about Nepal! So there can be no ending with the words because there are too much to tell.
Probably these coolest facts about Nepal can help you think of an image of the mystic Himalayan country.